Tripoli

|

Hai Al-Kuwait

|

Yesterday
Tripoli

|

Hai Al-Kuwait

|

08-12-2019
Tripoli

|

Hai Al-Kuwait

|

30-11-2019
Tripoli

|

Hai Al-Kuwait

|

23-11-2019
Tripoli

|

Hai Al-Kuwait

|

20-11-2019
Tripoli

|

Hai Al-Kuwait

|

13-11-2019
Tripoli

|

Hai Al-Kuwait

|

08-11-2019
Tripoli

|

Hai Al-Kuwait

|

03-11-2019
Tripoli

|

Hai Al-Kuwait

|

20-10-2019
Tripoli

|

Hai Al-Kuwait

|

19-10-2019
Tripoli

|

Hai Al-Kuwait

|

14-10-2019
Tripoli

|

Hai Al-Kuwait

|

02-10-2019
Tripoli

|

Hai Al-Kuwait

|

30-09-2019
Tripoli

|

Hai Al-Kuwait

|

18-09-2019
Your search in "All categories" does not match any results. Please make sure that the words are spelled correctly or add your query as a demand
Submit your demand now
Your search has been saved
You will receive email notifications when ads match this search
To manage your favorite searches and emails alerts:
1- Sign in
2- Click on Favorites on the top right of OpensSooq
3- Select Favorite Searches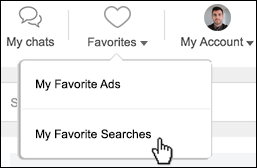 Your search has been saved to favorites
For Sale & Rent in Tripoli Hai Al-Kuwait : Best Prices in Hai Al-Kuwait, Enter NOW!
Thank you for your feedback and suggestions
Send us your feedback

Fill your details now in order to contact you

Your request has been submitted successfully. Our team will contact you soon in order to proceed with the next steps.