Tripoli

|

Ghut Shaal

|

12 hours ago
Tripoli

|

Al-Seyaheyya

|

Yesterday
Zawiya

|

Western Zawiya

|

20-01-2020
Tripoli

|

Ghut Shaal

|

19-01-2020
Benghazi

|

AL Khalij Al Arabi St

|

18-01-2020
Tripoli

|

Gasr Garabulli

|

18-01-2020
Tripoli

|

Al-Serraj

|

17-01-2020
Tripoli

|

Al-Seyaheyya

|

17-01-2020
Tripoli

|

Ain Zara

|

16-01-2020
Tripoli

|

Al-Sabaa

|

16-01-2020
Tripoli

|

Ain Zara

|

15-01-2020
Sabha

|

Al-Nasriyeh

|

14-01-2020
Tripoli

|

Abu Sittah

|

14-01-2020
Benghazi

|

As-Sulmani Al-Sharqi

|

12-01-2020
Tripoli

|

Hai Alandalus

|

11-01-2020
Benghazi

|

As-Sulmani Al-Sharqi

|

11-01-2020
Tripoli

|

Tajura

|

10-01-2020
Zawiya

|

Western Zawiya

|

10-01-2020
Tripoli

|

Al-Nofliyen

|

10-01-2020

Your search has been saved
You will receive email notifications when ads match this search
To manage your favorite searches and emails alerts:
1- Sign in
2- Click on Favorites on the top right of OpensSooq
3- Select Favorite Searches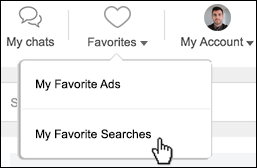 Your search has been saved to favorites
In this section of OpenSooq, the classifieds feature different kinds of new or used boats and jet skis that you can sell or purchase for low and high prices. All available in Libya , you will also find related electronics, equipment and accessories at great prices provided with the direct contact of the advertiser.
Thank you for your feedback and suggestions
Send us your feedback
Don't miss out on these deals

Fill your details now in order to contact you

Your request has been submitted successfully. Our team will contact you soon in order to proceed with the next steps.